Check it out – I have moved up into a whole new stratosphere of fashion, a new echelon of "daaaamn, girl," and a few rungs up the ladder of utter coolness. How is that, you ask? I am now the proud owner of the snazziest pair of boots around. Kelly and Katie Buckle Up Boots: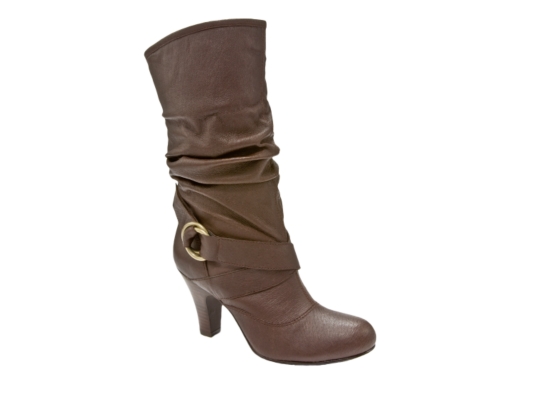 (This is a bad photo; click the above link to see how fabulous they are.)
I'd like to thank my Aunt for bestowing such a glorious gift upon me (I am practicing jigs and swilling my coffee like it's a pint of Guinness every time my boss leaves me alone in the office – just to give you an adequate mental image). Thank you, thank you, thank you. You have made me (and my feet) very happy and oh so stylish.
**photo from dswshoes.com